Muslim Wedding Venues Birmingham
Looking for a venue to organize an Islamic wedding? You are at the right place; Digbeth Hall is perfect venue for an Islamic wedding. Our muslim wedding venue provides you with all the necessary care and attention which you deserve while looking for a wedding venue.
While you looking for a wedding planning we can ease your task with our years of experience. At the Digbeth Hall we can provide a full Halal menu cooked in authentic Pakistani Style. Our wedding ideas are the most preferred ones in the UK for Nikahs and Waleemas. Our suite partition makes it easy to have a segregated are for both males and females. If you wish to have both your Nikah and Waleema at The Digbeth Hall, guess what? We also provide special wedding packages for double booking.
Mehndi night is one of the most important ceremonies in an islam weddings. We provide special muslim weddings package under which we cover each and every wedding ritual while planning a islam wedding.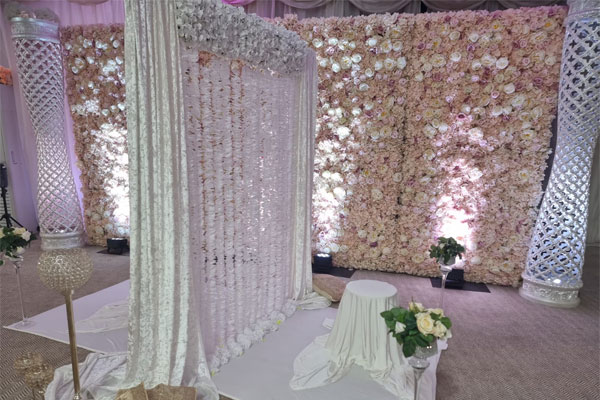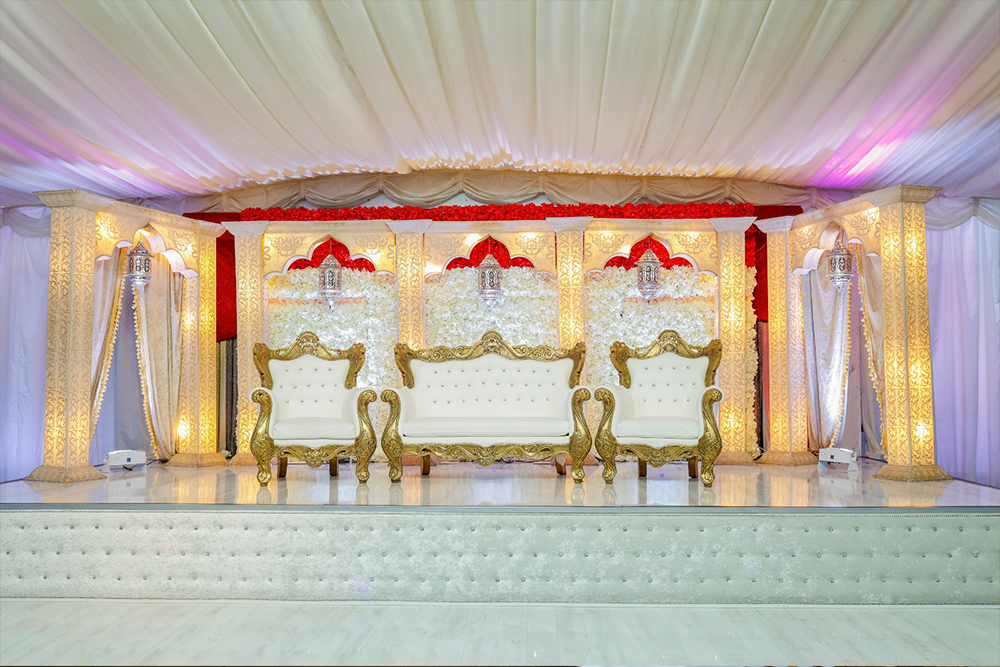 Our experienced team keeps in mind the traditional values which a person seeks while looking to hire a space; our muslim wedding planners cover each aspect while drafting a road map for a perfect day of yours.
We can offer bespoke marquees and interior themes for any sort of conference, wedding, party reception of any scale with our huge space which can seat up to 2000 guests at a time. We are one of the best marquee hire in UK providing arab wedding planning services and ensure we keep our promises.
Muslim wedding stages at The Digbeth wedding hall are specialist in muslim weddings, we ensure that your event is remembered and treasured by you, your family and friends forever. With our unique and amazing pakistani wedding decoration ideas we can make your occasion memorable and beautiful, the first thing that sights the guest in a wedding decoration is stage decor. We stock a huge range of nikkah partition wedding stages. Special mehndi stages is also part of our muslim wedding decoration ideas.
Call 0121 643 1122 To Discuss Your Needs
Our team is waiting to discuss all your requirements or please send us an email.